---
ATTORNEY'S IN THE SOUTH BAY HELPING PEOPLE WITH FAMILY LAW-DIVORCE-CHILD CUSTODY-PARENTAGE-CHILD SUPPORT-SPOUSAL SUPPORT-MARITAL SETTLEMENT AGREEMENT ISSUES IN LOS ANGELES COUNTY AND ORANGE COUNTY COURTS
Our Family Law Attorneys in the South Bay Can Help Clients Navigate and Resolve the Issues that Arise in a Dissolution of Marriage and Legal Separation Including Child Custody, Child Visitation, Spousal Support, Child Support, Division of Community, and Separate Property.
The attorney's at this firm have areas of practice that include all types of family law matters including marital separation, marital dissolution, marital settlement agreements, prenuptial agreements, and any other family related agreements. Whenever possible, we seek to resolve the matters by agreement of the parties. The attorney's at this firm assist clients in contentious divorce issues that include dividing marital property, obtaining orders related child legal and physical custody, visitation schedules, and spousal and child support. These types of issues may need to be litigated to reach closure and resolution.
COVID-19 NOTICE FOR OUR LAW OFFICE CLIENTS AND POTENTIAL LEGAL CLIENTS:
The Law Office of Rodney W. Wickers is taking all precautions necessary to prevent the spread of the Coronavirus. As a result of the recent events, we initiated a plan to allow staff to work from home, which began on March 15, 2020. We will continue to work diligently on our client matters as we "shelter in place" at home. We will also continue to be available by telephone, electronic mail and Skype for current and new legal needs during normal "business" hours as we shelter in place. If you are a potential new client, and would like to schedule a meeting via telephone or Skype, please do not hesitate to contact us at (310) 540-2520 or at info@wickerslaw.com to set up a virtual meeting.
We intend to continue to provide efficient and professional legal services to our clients and look forward to this Coronavirus crisis coming to an end.
Our Divorce Attorneys, Located in Torrance, CA Assist Clients Who Have a Ongoing Businesses Acquired Before or During the Marriage
Our law practice also includes the business law practice area, which assists our family law clients in making decisions about dividing community businesses and advising clients on whether the Court would likely conclude that the business was community or separate property.
The attorney's at this firm guide their clients in situations that arise when a marital relationship becomes impossible to recover or repair. California law gives individuals the right to obtain a dissolution or obtain a separation from that relationship. The dissolution proceedings can be extremely complex, involving not only relationships between the couple but also among the children and the property accumulated during the marriage. It can be further complicated by extraordinary long-term issues related to Retirement and Pension accounts as well as potential Probate or inheritance issues. The attorney's at this firm help their clients navigate the issues that arise in legal separation and divorce.
The Dissolution process can be handled in the context of a Mediation and resolved efficiently and by Agreement of the parties. However, it is almost always advisable to obtain the advice of a lawyer in a Dissolution proceeding.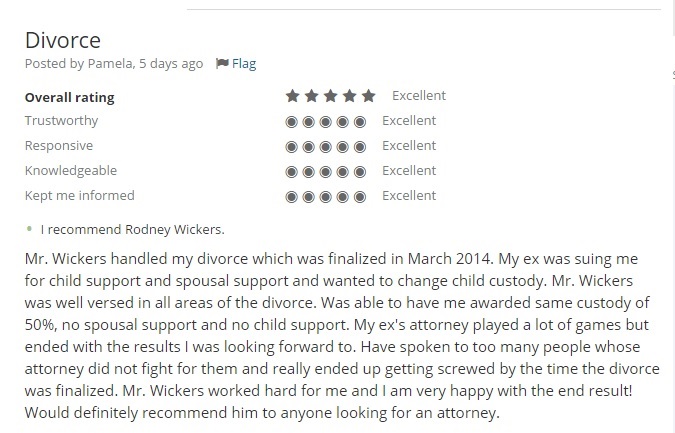 People Frequently Ask Our Attorney's Questions About Establishing Parental Rights for a Child in California In Both Married, Registered Domestic Partners, and Unmarried Partners. Here Are Some Examples:
Why does a Parent-Child Relationship have to be Legally Recognized?
A recognized, legal relationship between a parent and a child automatically gives the parent a right to have care, custody, and control of their child, absent any circumstances that do not serve the child's best interests. (California Family Code §§3010- 3011). This right, although subject to the Court's own right to intervene, is fundamental, and exists from the time that a parent becomes legally responsible for the child up until a terminating event. (Family Code §3022). Terminating events include, but are not limited to, Court ordered termination or Court appointment of a guardian, successful emancipation, if the child reaches the age of majority, if they enter a valid marriage, or if they enter military service. (Family Code §§7002, 7505).
California Family Law presumes a parent-child relationship in most instances, and where a relationship is not presumed, the Courts provide an avenue to establish a parent-child relationship. If you are seeking custody of your child but were never married to the mother of the child, you may be required to Petitioner the Court establish a parent-child relationship to gain custody.
When Does California Law Apply a Presumption of a Parent-Child Relationship?
The California Family code is old fashioned in that it presumes a parent child relationship in any situation where a child is born to a couple who are about to marry, have married, or have divorced within the past three hundred (300) days. (Family Code §7540). This presumption extends itself to situations where the presumed father consents to being named on the child's birth certificate, where there is a voluntary written promise or Court Order specifying that the presumed father pays support for the child, or where the presumed father receives the child into their home and holds themselves out as the child's parent. (Family Code § 7611(a)—(d)). A same-sex partner of a birth mother may establish parentage as a presumed parent under Family Code §7611(d) if there is sufficient showing that the partner received the child into her home and openly held out the child as her natural child. The same-sex partner's obligation to support the child just as would be required of any other presumed parent.
However, when parents are unmarried, it can be slightly more difficult for a father to establish a legally recognized relationship with his child because there is no presumption of paternity outside a marital relationship. Proof that an unmarried mother gave birth to the child is enough to establish a parental relationship, but an unmarried father must establish paternity to gain custody of the child through the Courts. (Family Code § 7611(a)).
How Do I Establish Paternity?
One way an unmarried parent of a child can legally establish parentage of a child is through a Voluntary Declaration of Paternity. A Voluntary Declaration of Paternity is a form through which both parents confirm the identity of the child's biological father. When the parents sign this form, they are consenting to a parent-child relationship between the father and the child. (Family Code §7570). The form is not effective unless both parents sign it. (Family Code §7570). Voluntary Declarations of Paternity signed and executed in another state are recognized under California law. (Family Code §7573).
Where do I get a Voluntary Declaration of Parentage Form?
Since January 1, 1995, California law requires hospital staff to present a Voluntary Declaration of Paternity to an unmarried couple upon birth of their child. (Family Code §7572). If the form is not signed at the hospital, it is made available at prenatal care clinics, county registrar or welfare offices, childcare facilities, the Department of Child Support Services and other governmental health agencies. (Family Code §7571).
How Do I Rescind a Voluntary Declaration of Parentage?
A Voluntary Declaration of Parentage may be rescinded by either parent within sixty (60) days of its execution, unless there is a Court Order regarding visitation or custody in place. (Family Code §7575(a)). In order to rescind the form, a rescission form must be filed with the Department of Child Support Services.
Additionally, the father who signed the form has two (2) years from the date of the child's birth to request Court ordered genetic testing to determine biological paternity. (Family Code §7541).
The Voluntary Declaration of Parentage may be set aside if the father proves he is not the child's biological father. (Family Code §7575(B)(3)(a)). Alternatively, a mother may request genetic testing of the father and set aside the Voluntary Declaration if the testing proves a man is not the child's biological father. (Family Code §7575(B)(3)(a)). The Court may refuse to set aside the Voluntary Declaration if it is not within the best interests of the child to do so. (Family Code §7575(B)).
What if One Parent Refuses to Sign a Voluntary Declaration of Parentage?
Another way to establish parentage of a child if the other party does not consent to a Voluntary Declaration or if it is past two years from the child's birthdate is to file a Petition to Establish a Parental Relationship (FL-200) with the Court. Once this form is filed, the Court may order genetic testing to prove paternity where contested. If paternity is proven through genetic testing or alternatively, it is not contested, filing a parentage action allows unmarried parents to attend mediation to facilitate a written agreement that establishes paternity, custody and visitation of the child.
What is a Character Letter Used for in Child Custody Disputes in Family Law Courts in Los Angeles County and Orange County?
California Family Code § 3020 states that it is California's public policy to ensure that the Court's primary concern is the health, safety, and welfare of children in terms of making orders regarding legal or physical custody or visitation rights. One method used to determine whether a parent is well-suited in Los Angeles Courts and Orange County Courts Family Law division, to be granted custody of a child, is a Character Letter, declared and signed under penalty of perjury.
In Family Law cases for custody of a child, a Character Letter is similar to a reference letter or resume. The Character Letter can be written by a person familiar with the parent seeking custody of the child and the Letter is designed to give a chance for the Judge and Custody Evaluators to understand the nature of the parent-child relationship in a personal way. This Family Law Character Letter explains all aspects of the parent's life to the writers personal knowledge in regard to his or her child including positive impacts on the child's life. The Family Law Character Letter can be considered evidence of the parent's fitness to have custody of the child.
Who Should Write a Character Letter for Los Angeles County or Orange County Family Law Courts to Support a Parent or Guardian?
References for a parent in a family law case should ideally be perceived as neutral and not connected with either parent. Some examples of potential references are: (1) school teachers, (2) sports coaches, (3) activity leaders (e.g., boy or girl scout leaders), (4) babysitter or child care providers, (5) religious advisors, (6) pediatricians or health care provider, (7) tutor, or (8) therapist for child or parent. Choosing neutral candidates to write a reference Letter is important to ensure credibility.
Almost anyone with experience with the parent-child relationship can be a writer, including neighbors, the parent's colleagues or co-workers, or the child's schoolteachers. The people chosen to write these Character Letters are essentially witnesses of the parent-child relationship and should try to capture positive aspects of the relationship in as much detail as possible.
What Can the Character Letter for Los Angeles and Orange County Family Law Courts Contain?
California Family Code § 3011 requires the Court to consider four categories of factors in making a determination of the best interest of the child. These broad categories include: (1) the health, safety, and welfare of the child; (2) spousal or child abuse; (3) the nature and amount of contact with the parents; and (4) habitual or continual use of illegal drugs, or habitual or continual abuse of alcohol or prescribed controlled substances.
The information that the most family law Judges look for in these letters indicating that the parent-child relationship is stable, loving, and consistent. The family law Judge will also look for information pointing to the stability of the relationship, such as getting the child to school and extra-curricular activities on time, providing the child with nutritional meals, providing the child with a safe and comfortable home environment. These hold true for both Los Angeles County Family Law Courts and Orange County Family Law Courts.
What is a Good Format for a Character Letter?
A Character Letter in Los Angeles County and Orange County Family Law Courts does not typically have a limitation on length, though Family Law Courts do not allow an excess of 10 pages for supporting information on Requests for Orders. Therefore, the Character Letter in a Family Law case should be kept to a page or two, but if the writer has much experience with the parent-child relationship and has more to say, they should do so.
The bulk of the Character Letter should focus on the writer's experiences with interactions between the parent and child, indicating that the parent cares and loves the child, is capable of providing consistent care for the child, etc. This Letter should be written in a conversational tone rather than business tone.
Keep the language simple and easy to understand, but do not sacrifice what message is intended for the sake of using simple language.